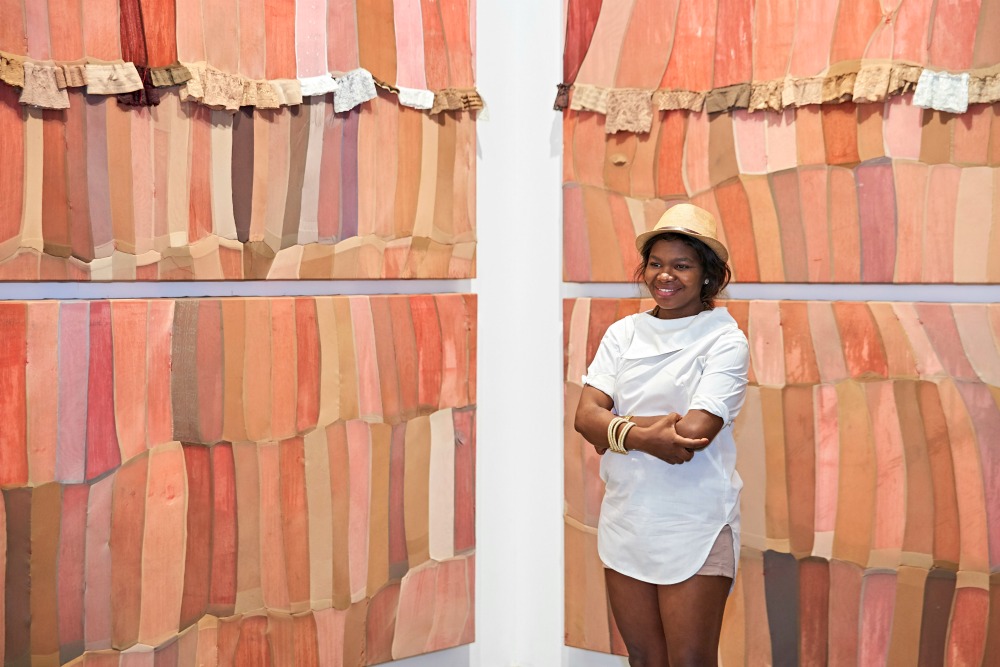 Courtesy Anthea Pokroy - Johannesburg Art Fair
Turiya MAGADLELA
Born in 1978, Turiya Magadlela lives and works in Johannesburg.
Working with commonly found yet conceptually loaded fabrics (pantyhose, correctional service uniforms), she creates abstract compositions without painting, fixed on wooden frames. Her work revolves around the racial history of South Africa and her experience as a black woman; its broaches the questions of difference and women's condition.

Turiya Magadlela has had seven solo exhibitions to date and has participated in numerous group exhibitions internationally, including Blue Black, curated by Glenn Ligon (Pulitzer Arts Foundation, 2017), The Past is Present (Jack Shainman Gallery NY, 2017), Les jour qui viennent, curated by Marie-Ann Yemsi (Galerie des Galeries, Paris, 2017), Blackness in Abstraction (Pace Gallery NY, 2016). In 2015, she was awarded the prestigious FNB Art Prize. She was short listed for the 7th edition of the Jean-François Prat Prize (Paris, 2018).
Artwork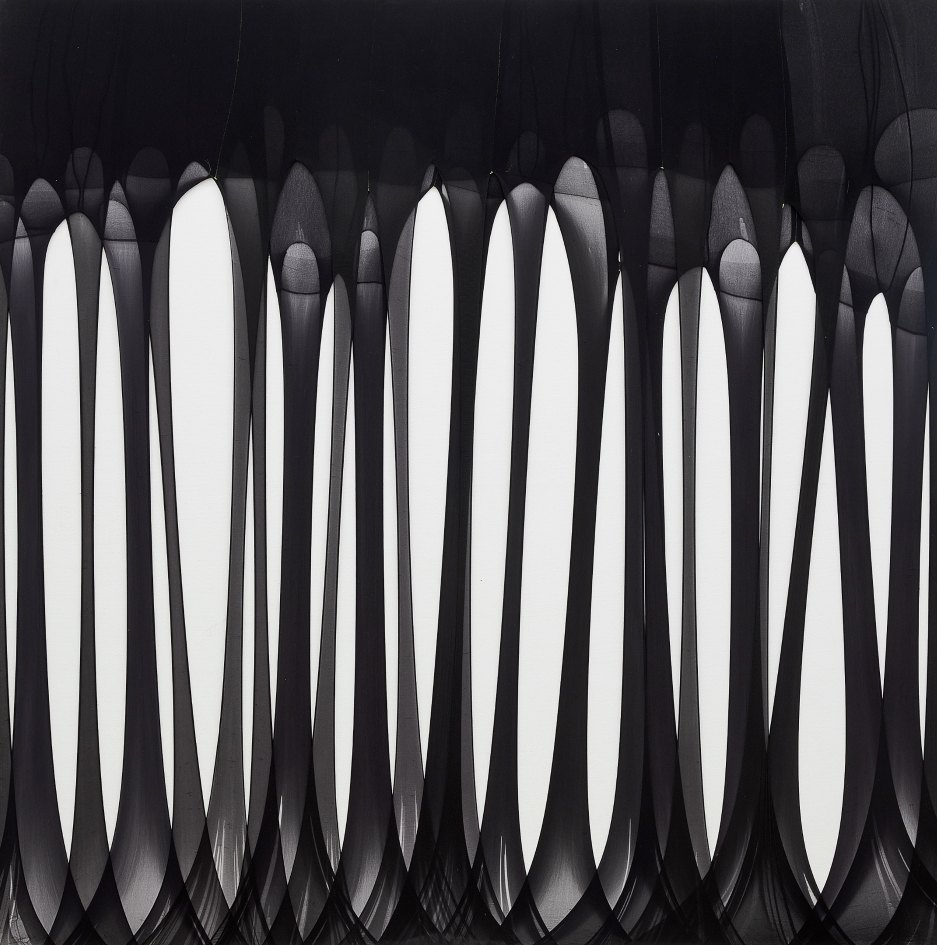 Jesus Walking in Water I
, 2018
Nylon and cotton pantyhose on canvas
59 x 59 in. / 150 x 150 cm
Discover the artwork