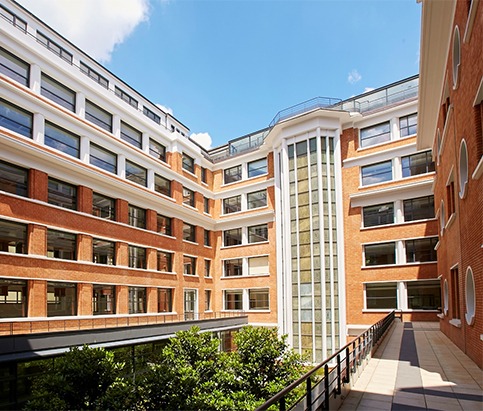 Mission statement

Anyone who has access to works of art as part of their daily professional or private lives is very fortunate.
The Bredin Prat Foundation for Contemporary Art is a non-profit organization (legally, in French, a "Fonds de dotation"), serving the general public interest, with the aim of supporting, promoting, and developing all forms of contemporary artistic creation, as well as artistic heritage.
The main objectives of the Foundation are:
– to build an international contemporary art collection and ensure it can be viewed free of charge by the general public;
– to organize the annual Jean-François Prat Prize which supports artists from all parts of the world, enabling them to gain recognition in France.
Major Orientations

The Bredin Prat Foundation has two major orientations:
To build an international contemporary art collection based on bidimensional works (paintings and photos) and open it to the general public.
The Foundation's collection focuses on "what makes a picture": paintings and photographic works. It mainly supports contemporary painting and, to a slightly lesser degree, photographic works, notably art photography.
The Bredin Prat Foundation's support for painting is particularly necessary in France where this medium has not been a priority since the 1960s.
The collection is international: it allows artists of different nationalities to interact and familiarize themselves with the specificities of the French art scene and to exhibit their work in France; at the same time, it allows French artists to gain access to the international art scene. The collection therefore strengthens ties between the French and international art scenes.
The Foundation acquires works of art directly, but also displays artworks on loan from its members, free of charge.
The Bredin Prat Foundation seeks to reach a wide public by showing its collection for free, with guided tours at the premises of its headquarters at 53 quai d'Orsay in Paris by appointment four to six times a year, through online interactive access via its website, and through social media by presenting its latest acquisitions, exhibitions, and events. It also welcomes researchers, and disseminates its collection through temporary loans, free of charge, to public and private institutions.
To discover and support emerging artists from around the globe through the Jean-François Prat Prize, which encourages contemporary painting
To celebrate the memory of Jean-Francois Prat, who died on March 26, 2011, and who was a passionate art collector, his family and the partners of the Bredin Prat law firm in Paris, which he co-founded, wanted to pay tribute to him by creating a contemporary art prize.
Created in 2012, the Jean-François Prat Prize mainly seeks to promote contemporary painting and to support emerging artists of whatever nationality.
The Jean-François Prat Prize consists of:
an award of €20,000 for the winner and €2,000 for each of the two other shortlisted artists;
the publication of a catalogue each year on the work of the three selected artists;
a two-month exhibition of the three selected artists' works in the firm's offices in Paris;
a cocktail event at which the Prize is presented, with guests from the press, art world, and key business figures invited by the Bredin Prat law firm.
Each year's edition of the Prize is chaired by a leading specialist from the world of art: museum director of NMNM Marie-Claude Beaud (2020), museum director of Centre Pompidou Bernard Blistène (2019), collector Marc Simoncini (2018), curator Florence Derieux (2017), artist Bertrand Lavier (2016), curator of Pinault Collection Caroline Bourgeois (2015), Museum board member Christian Langlois-Meurinne (2014), executive director of FIAC Jennifer Flay (2013), and former ministre of culture Jean-Jacques Aillagon (2012).
LEADERSHIP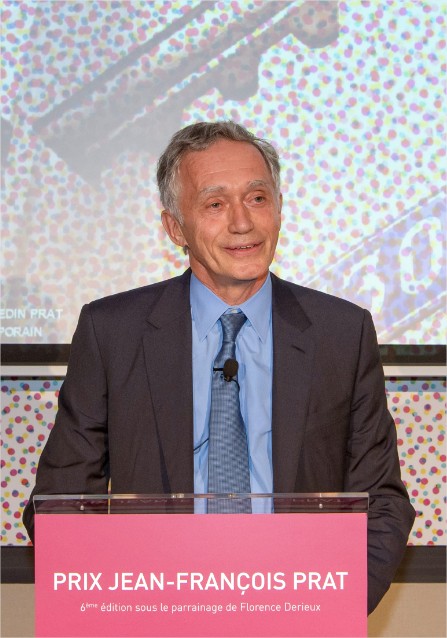 Didier Martin
Chairman of the board.
Senior Partner of Bredin Prat law firm,
he is a leading specialist lawyer on French securities law and public tender offers.
A member of several committees and associations, Didier Martin has written numerous books and articles.
He is a contemporary art collector.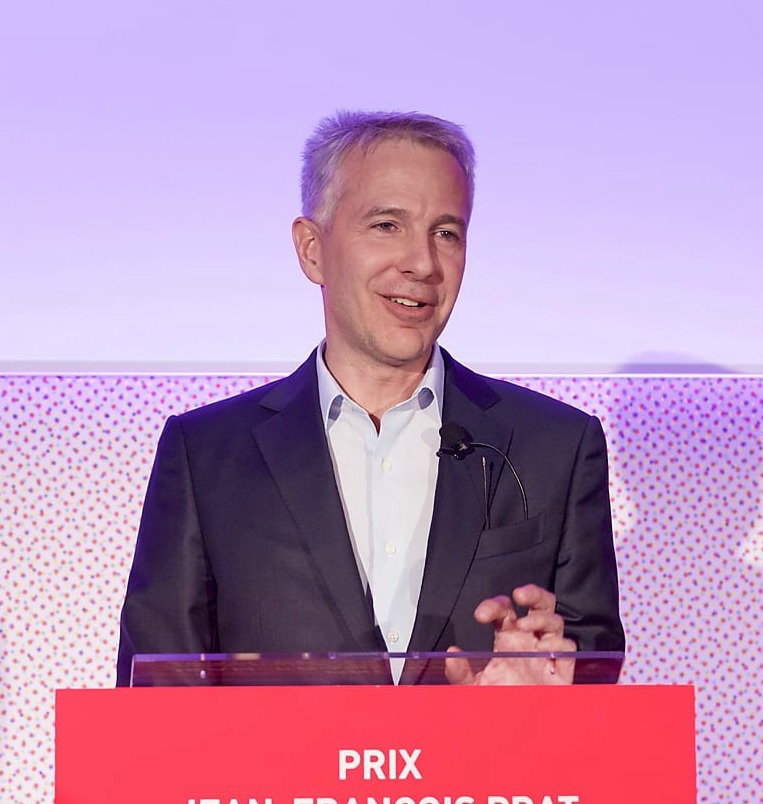 Frédéric Briere
Executive director. He manages the acquisition committee of the collection &
the selection committee of
the Jean-Francois Prat Prize.
Former head of creative industry companies, he is an art collector.
He has written the "Guide de l'artiste" (Archibook 2011, Pyramid 2015) famous among French art schools students.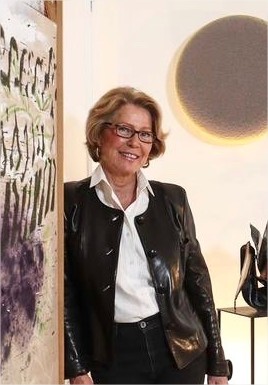 Marie-Aline Prat
Member of the Artistic advisory board.
Art Historian and collector.
After a position at the French government Department of Culture,
she was a Modern & contemporary art specialist at the n°1 auction house in Paris. She has written "Cercle et Carré" (l'Age d'Homme, 1984) and numerous forewords and article about art.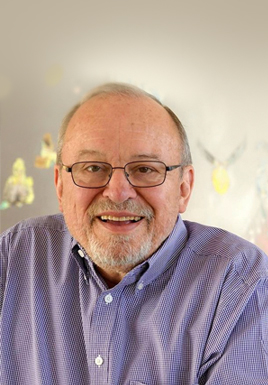 Blake Byrne
Member of the Artistic advisory board.
Life Trustee of the MOCA LA (Museum of contemporary art), Chair emeritus of the Nasher Museum at Duke University (North Carolina) and passionate art collector, he has developed the Skylark Foundation as a philanthropic endeavor based in LA. As a France lover, he used to live in Paris. He spent 35 years in television broadcasting and developed important cable TV networks in the USA.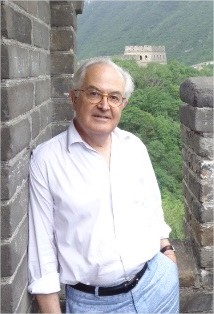 Henri-Claude Cousseau
Member of the Artistic advisory board.
Senior curator emeritus. After he served as a museum director in Sables d'Olonnes, Nantes and Bordeaux, he was head of supervision of the French public museums, then he managed the Paris School of art ("Beaux-arts de Paris"). As a renowned specialist of Modern and contemporary art, he curated lots of exhibitions in France and internationally.
History

Right from the 1970s, Jean-François Prat, one of the co-founding partners of the Bredin Prat law firm, wanted his partners, colleagues, and clients to have the possibility of experiencing works of art in their daily professional lives. To this end, a part of the collection has been exhibited since this time in the offices of Bredin Prat.
To celebrate the memory of Jean-Francois Prat, who died in 2011, the partners of the law firm wanted to pay tribute to him by setting up in 2012 a new contemporary art award, the Jean-François Prat Prize, aimed at supporting and disseminating knowledge of contemporary artistic creation.
Seeking to reinforce this initiative launched in the 1970s by their co-founder Jean-François Prat, in 2017, the partners of the firm created the Bredin Prat Foundation for Contemporary Art.
SUPPORTING THE FRENCH ART SCENE WITH TRAMPOLINE ORGANIZATION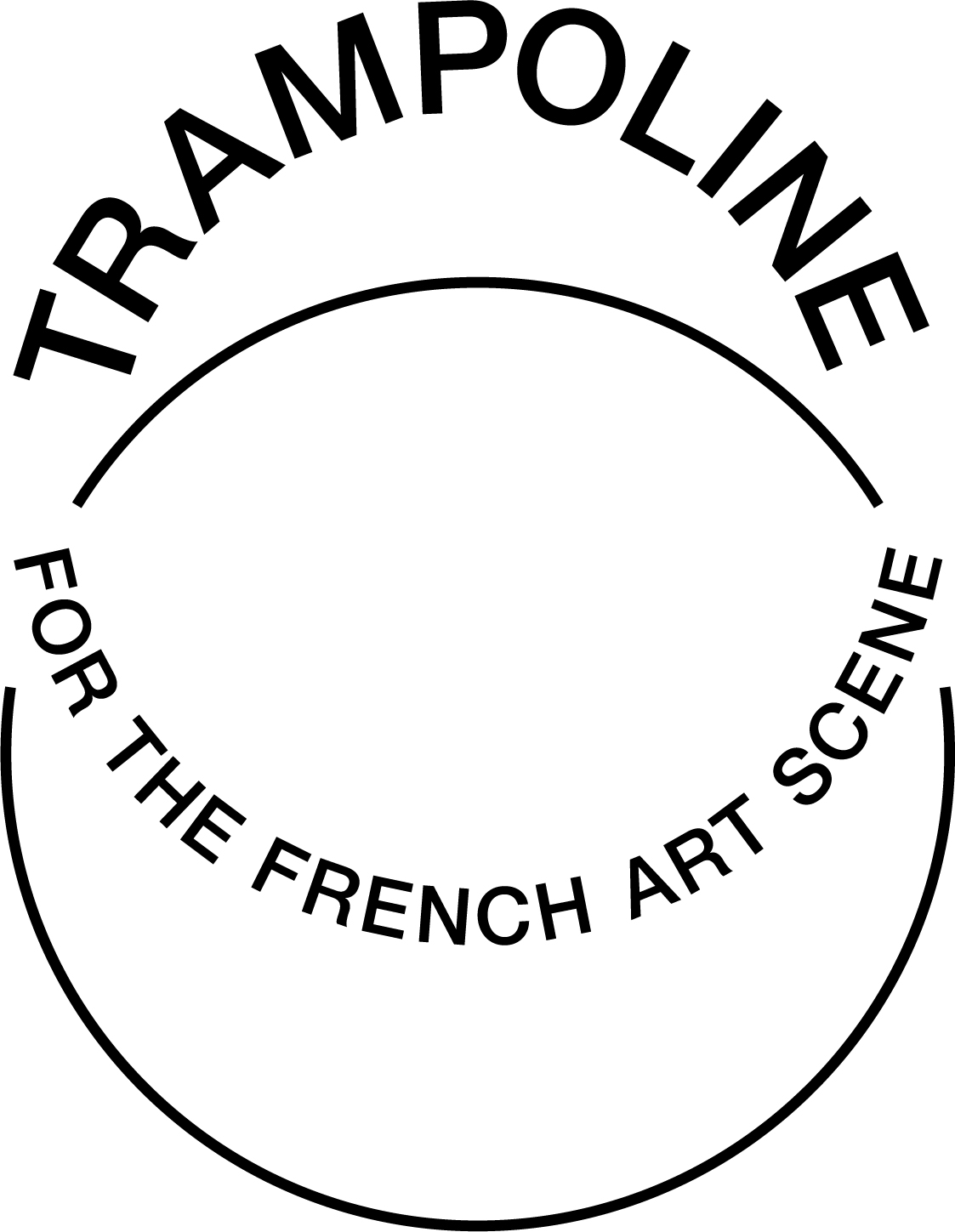 Since 2020, the Bredin Prat Foundation has joined the TRAMPOLINE association which brings together private cultural  non profit structures and federates their efforts to carry out collective action in favor of the international influence of the French artistic scene. Its members work together to support and promote visual artists in France and abroad.
The main innovative program aims in particular to make artists of the French scene known by inviting in France curators posing in institutions abroad to workshop visits, meetings, connections, etc. French artists of their choice in the programming of their institutions.
TRAMPOLINE is a non-profit association, initiated under the leadership of Laurent Dumas, created in 2019 by the corporate foundations PERNOD RICARD, EMERIGE, FRANCÈS, LAFAYETTE ANTICIPATION, the Fondation des Artistes, the Hélène & Edouard LECLERC endowment fund for culture, ADAGP.
In addition to the founding members, ART EXPLORA Foundation,  the Comité Professionnel des Galeries d'Art, BREDIN PRAT Foundation, Foundation, BULLUKIAN Foundation,  MARTELL Corporate Foundation, NEUFLIZE OBC Corporate Foundation, THALIE Foundation, SAM Art Projects are now members of TRAMPOLINE.