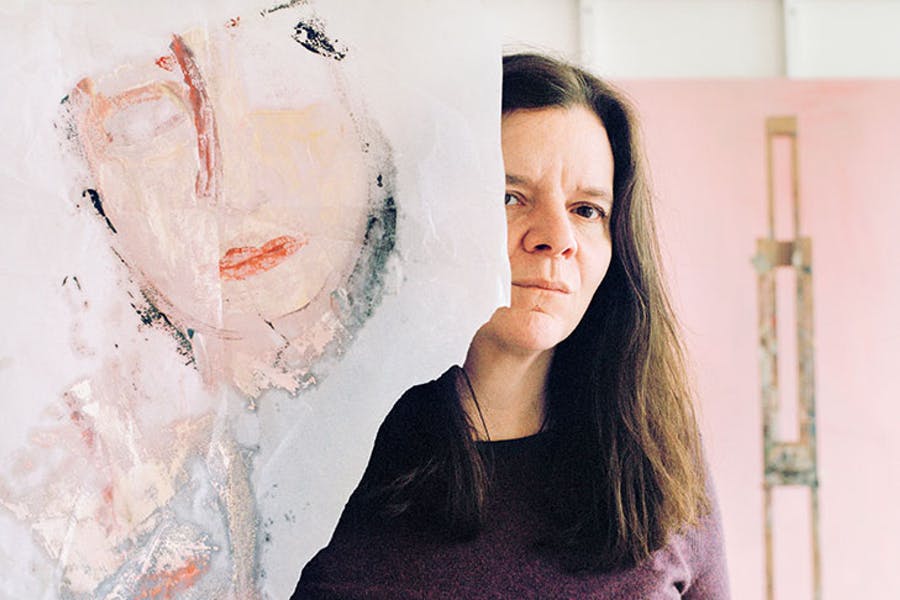 Courtesy Kate Peters - Apollo magazine
Chantal JOFFE
Born in 1969, she lives and works in London.
Chantal Joffe's oil paintings often involve women and children in understated situations. Joffe's soulful images of women drill deep into the psyche, creating an emotionally and psychologically charged atmosphere.
Joffe paints self-portraits as well as portraits of the artist's daughter, friends, and even anonymous women found in the pages of fashion magazines, giving equal billing to catwalk models, mother and children, loved ones and literally heroines. Joffe fills the portraits with fluidity, nuanced characteristics, nervous and distorted perspectives that individuated spiritual presences can be sensed within the paintings. She illustrates her models as real people, of body and soul. Tension between the scale of the work and the apparent intimacy of the scene depicted highlight complex connection, perception and representation that are implicit between artist and subject.
A graduate from the Royal College of Art, Chantal Joffe has had numerous solo exhibitions in her home country, the UK, as well as in continental Europe and the US. Her works are included in several major collections, such as the Metropolitan Museum of Art in New York, Museum of Fine Arts in Boston, Saatchi Collection in London, Tate Collection and the Royal College of Art in London.
Victoria Miro (London, Venice)
Artwork