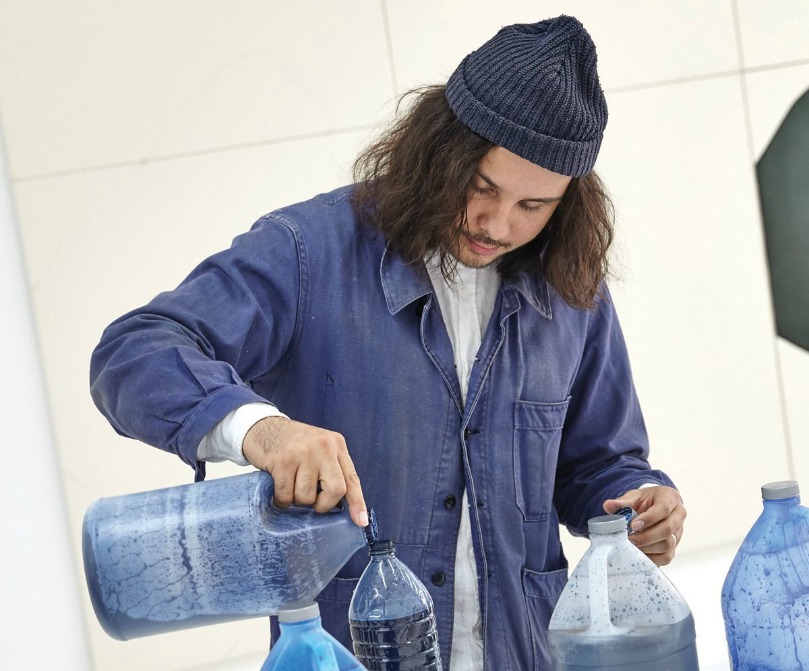 Courtesy Jesper Lund - This Orient
Landon METZ
Born in 1985, he lives and works in New York.
Landon Metz's practice revolves around the activity of painting, yet also incorporates the vocabulary of sculpture. His biomorphic shapes abstract paintings are tools used to get a boarder conversation with architecture and to engage viewer experience in a kind of choregraphy. Each installation is site-responsive rather than site-specific, and works as a point of departure.
Through the repetition of the same compositional arrangements, often in sequence and beyond the margin of the canvas, Metz evokes visual dynamism and sense of movement, as well as infinitude, collapsing time and possible connection to nature.
Silence, rhythm and repetition are all heavily influential and stem from his relationship to music.
His work has been widely exhibited in the United States and the rest of the world, including Villa Medici, Rome (2018), DNA Collection, Bolzano (2014) and Retrospective, Hudson (2014), as well as solo exhibitions at galleries Sean Kelly, New York (2018), von Bartha, Basel (2018), Andersen's, Copenhagen (2017) Massimo Minini and Francesca Minini (2016).
Landon Metz is also the co-founder of Off-White Publications.
Artwork