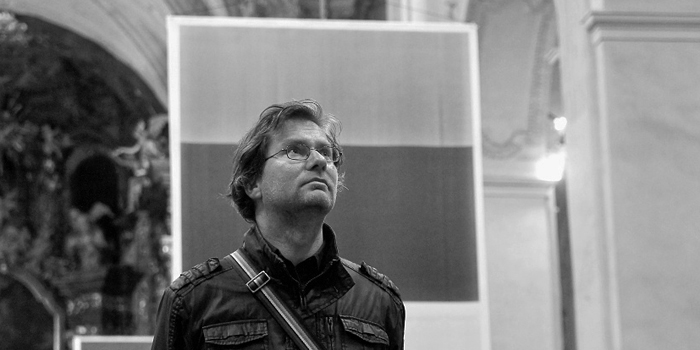 Courtesy Martin Staněk
Jaromír NOVOTNY
Born in 1974 he lives and works in Prague.
The abstract work of Jaromir Novotny emphasizes the physical phenomenon of fragility and transparency. He uses stretched synthetic organza instead of a canvas and very few, or sometimes no paint but instead: wood, glass, or cardboard, at the back of the painting. He challenges every aspect of transparency: the visible presence of the traces of execution (frame, parts, seams) become an essential part of the painting, rather monochromatic at first glance. From his early days with different shades of black, his painting has moved into large delicate variations of white canvases. As an explorer, he tries to extend the visual experience of transparency by introducing strong colors into his work (red, green, yellow) from time to time. In a never-ending quest to investigate the possibilities and the limits of painting, his work is all about feelings, thoughts and "mental journey".
Discovered at the Prague Biennale (2008), his works is regulary exhibited in solo and group shows in galleries in Antrewp, Brussels, Koln, Vienna, Prague, and Hong Kong and in solo / special sections of art fairs (Art Basel Miami Beach).
Artwork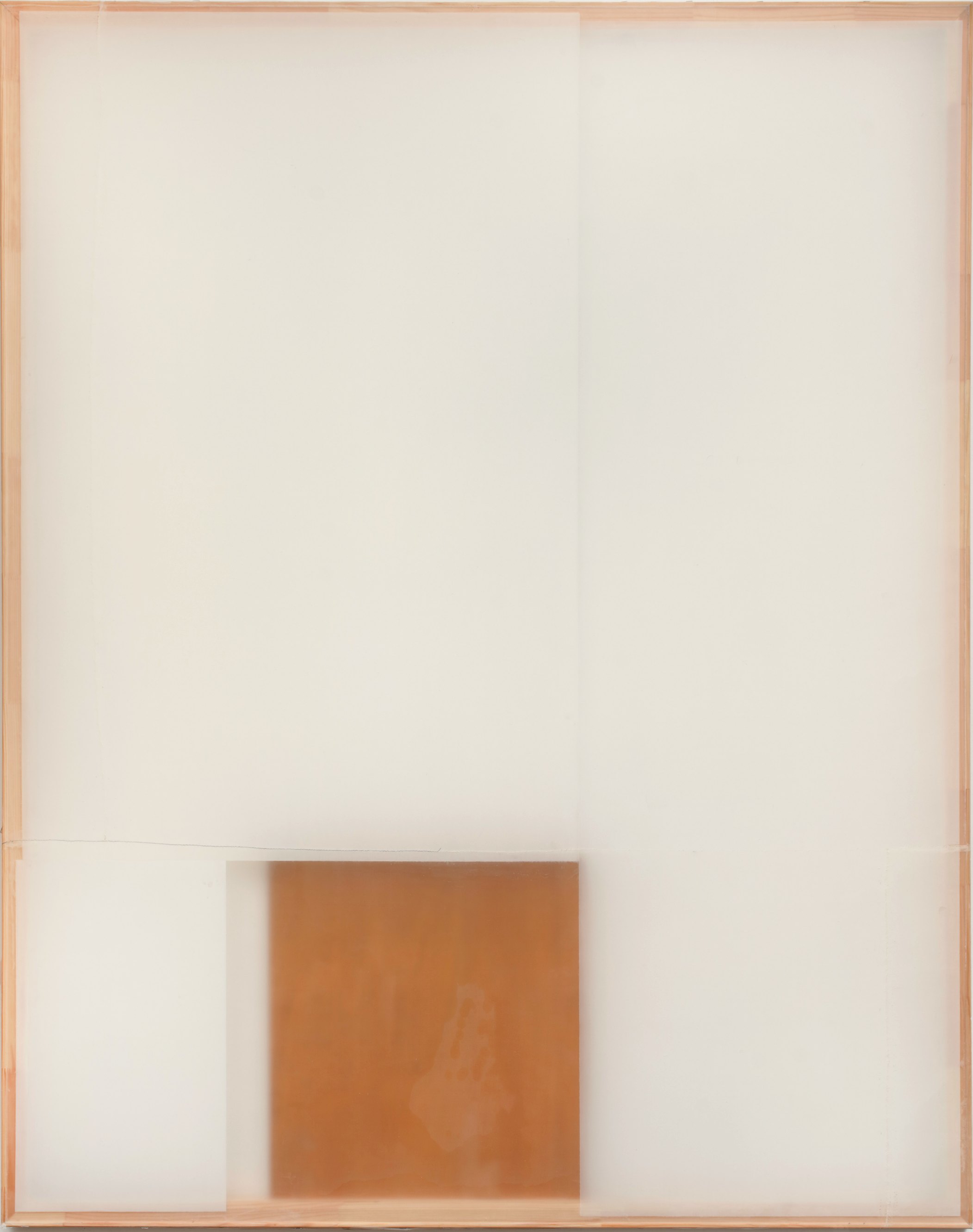 Untitled
, 2016
Acrylic on synthetic organza, sewing, wood
78,8 x 63 in. / 200 x 160 cm
Discover the artwork