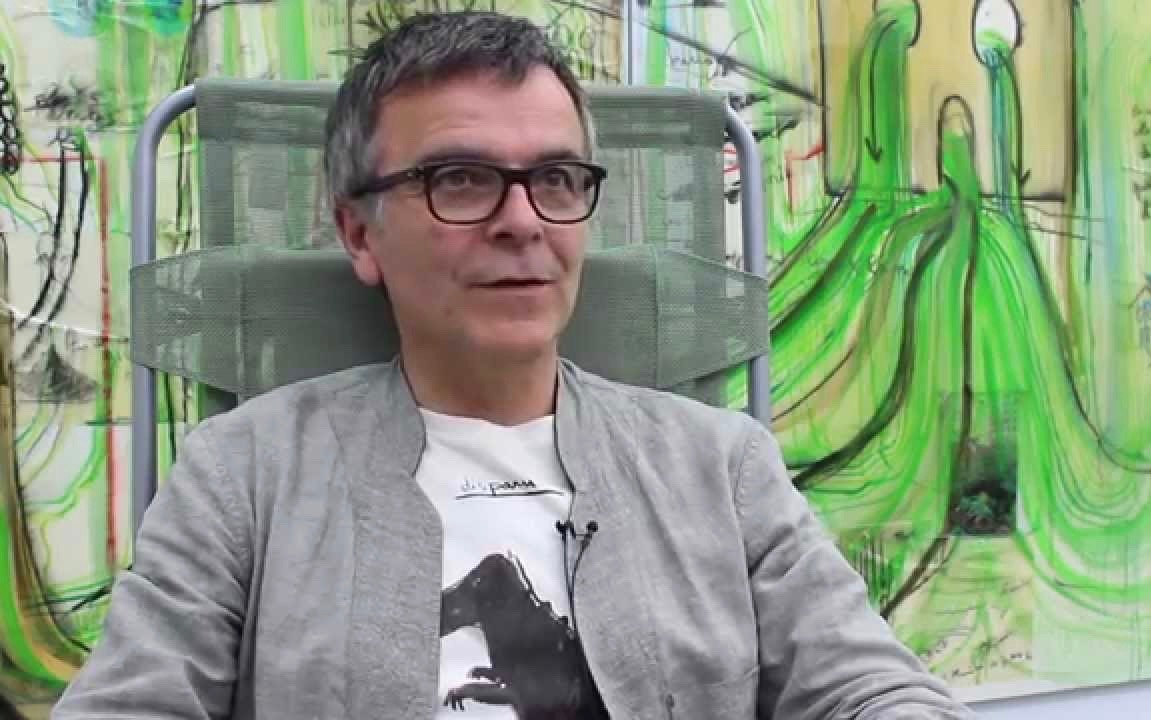 Courtesy Naja
Fabrice HYBER
Born in 1961, he lives and works in Paris.
The entire oeuvre of Fabrice Hyber, which started appearing in the mid-1980s, is built on a principle of echoes, drifts, scaffolding. Each work refuses to be autonomous and is but an intermediary and evolutive phase of a work in progress conceived in the form of a gigantic rhizome whose articulations arise from the desire to establish links while representing the proliferation of thought: an ars combinatoria.
One of the youngest recipients ever to be awarded the Golden Lion at the Venice Biennale (1997), Hyber has enjoyed increasing attention on the international scene. His work has been exhibited in many leading institutions in France (Palais de Tokyo, 2012) and abroad, and been presented at important international events for more than twenty years. His work is held in major public and private museums, including the Centre Pompidou (Paris), Musée d'Art Moderne de la Ville de Paris, ten FRAC (France), MUDAM Luxembourg, Museo Jumex (Mexico), and the Montreal Museum of Fine Arts.
Artwork