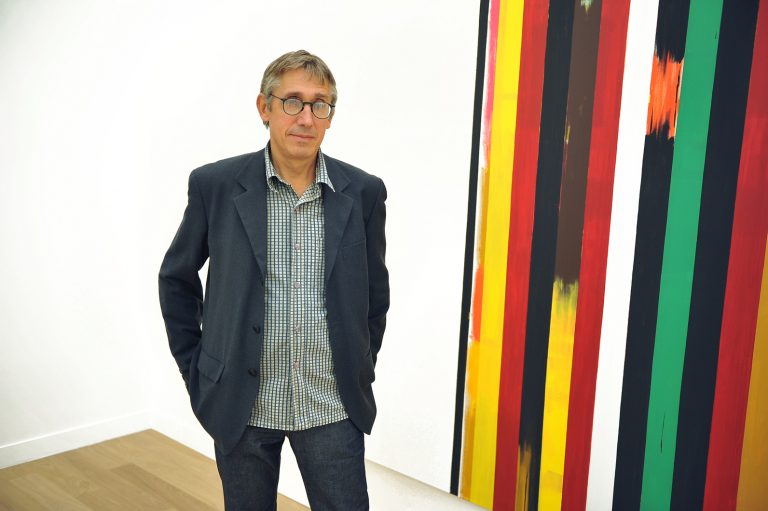 Courtesy Jean Picon
Bernard PIFFARETTI
Born in 1955, he lives and works in Paris.
French artist Bernard Piffaretti bases his practice on repetition and the analysis of the components of painting. He has developed a "Piffaretti system," which he set into practice in 1986. This protocol is the basis of every work he produces: each is composed of two apparently identical panels separated by a vertical strip; one panel is an attempt to duplicate the other, created beforehand. Once both panels are finished, the distinction between the copy and the original tends to disappear. As the artist himself admits, "the repetition, action by action, on the second half of the canvas can only produce an imperfect image": Piffaretti's system aims to show us this impossible reproduction of the artistic gesture.
Bernard Piffaretti is a graduate of the École Supérieure des Beaux-Arts de Saint-Etienne, where he studied between 1973 and 1979. Selected exhibitions include those held at the Centre Pompidou, Kunstverein Galerie am Markt Schwäbisch Hall (2017), Musées des Beaux-Arts of Nantes and Rennes (2015), various FRAC (2015, 2012, and 2010), Fondation Cartier in Paris (2014), and the MAMCO in Geneva (2015 and 2007).
Artwork