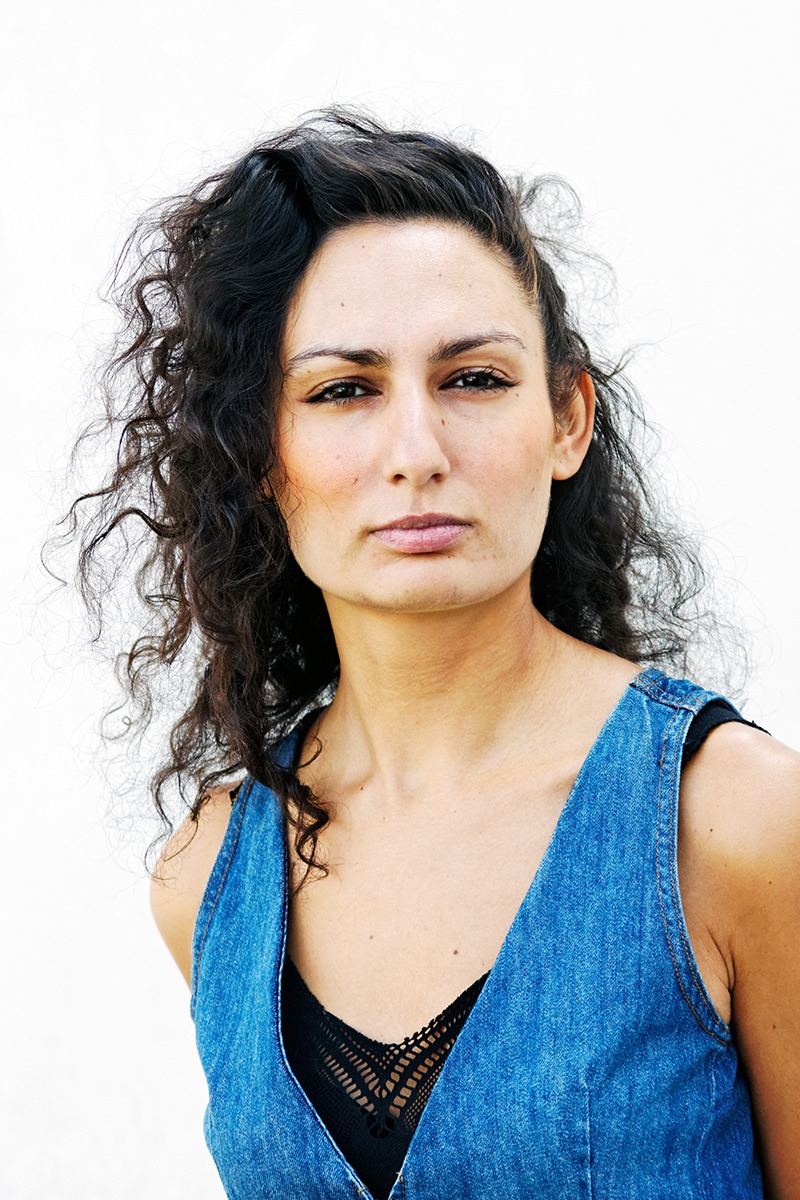 Farah ATASSI
Born in 1981, she lives and works in Paris.
Farah Atassi develops figurative painting from an abstract painter's vocabulary: her geometric forms generate spaces where objects are placed. All her paintings employ similar mechanisms: a geometric motif covers the surface of the canvas and follows the lines of perspective, creating improbable effects of distortion and depth, to which are added anachronistic and apparently contradictory forms borrowed from sculpture, painting, and the decorative arts. 
Her work has been presented at the Boghossian Foundation in Brussels (2018), Moscow Biennale (2017), Centre Pompidou (2016-2017), Extra City Kunsthal in Antwerp (2015), Mac/Val (2014), and has also been exhibited in solo shows at Le Portique (Le Havre) and Le Grand Café (St Nazaire) in 2014. Her work is held in the collections of the Centre Pompidou, Fond National d'Art Contemporain (FNAC), Musée des Beaux-Arts de Dôle, and that of Société Générale. She was the recipient of the first edition of the Jean-François Prat Prize in 2012, then short listed for the Marcel Duchamp Prize in 2013.
Galerie Almine Rech (Paris, Bruxelles, Londres, New York)
Artwork