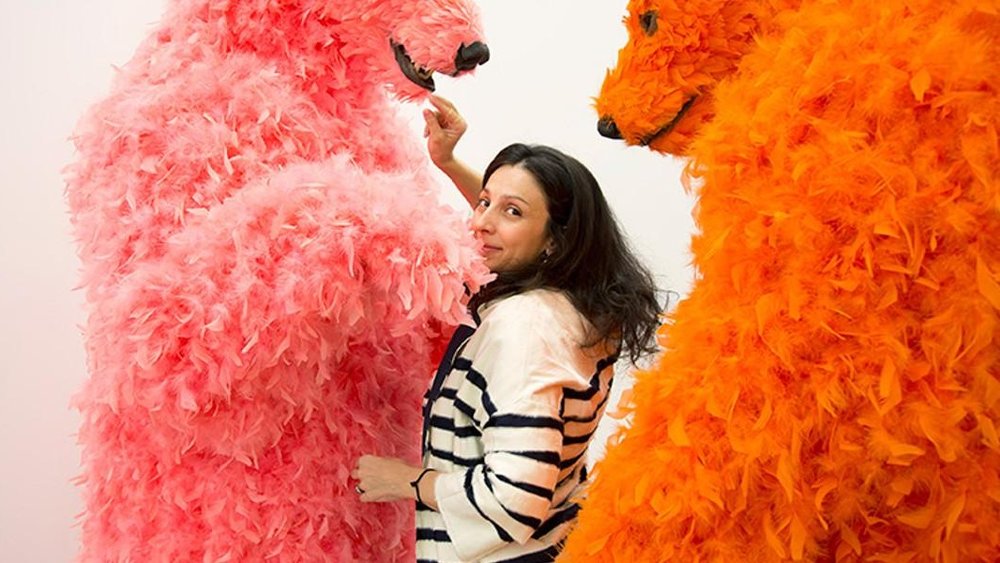 Courtesy Lizworks 2019
Paola PIVI
Born in 1971, she lives and works in Anchorage (Alaska).
Paola Pivi has become a master in the art of overturning, challenging the audience to change their point of view. The proposals she invented bypassed and overturned the established order: she knocked down semi-trailer trucks on the road, or presented at the Venice Biennale a flipped fighter plane, the cockpit on the ground. Animals are often presented as protagonists in the world of Pivi. It builds on their perceived characteristics and instills them in human ways. The artist shows concern for the truth of the image and refuses digital manipulations in her photos.
Pivi has been the subject of numerous solo exhibitions at the Bass Museum Miami Beach, (2018); Savannah College of Art and Design, (2018); Dallas Contemporary, United States (2016), FRAC Bourgogne, France (2014); National Gallery of Victoria, Australia (2014); Public Art Fund New York, United States (2012 Kunsthalle Basel, Switzerland (2007). She was awarder Golden Lion at the Venice Biennale (1999).