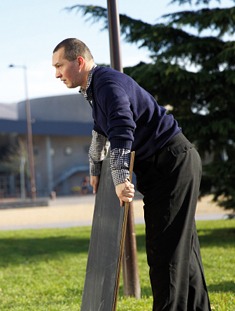 Nicolas CHARDON
Born in 1974, he lives and works in Paris.
By introducing humor through the canvas itself, Nicolas Chardon infuses real life into abstract Suprematist motifs.Instead of a traditional linen support, he uses ordinaryfabrics (madras, gingham), distorting their grid patterns and perfectly straight lines in the process of nailing them to the stretcher.
Using these warped lines as an outline, he then paints in abstract squares onto the "canvas" surface, the support thereby becoming an active part of the painting.
A resident of the Villa Medicis (2009) and graduate of ENSBA Paris, Chardon's work has been exhibited at the Museum für Konkrete Kunst in Ingolstadt in 2015, Centre Pompidou, and CAC in Brétigny in 2013, and the Musée d'Art Moderne et Contemporain de Strasbourg in 2012. His work features in the collections of the Centre Pompidou, FNAC, Fonds Régional d'Art Contemporain of Aquitaine / Burgandy / Brittany, MUDAM Luxembourg, and the Meritz Foundation (Seoul). He was shortlisted for the fifth edition of the Jean-François Prat Prize in 2016.
Artworks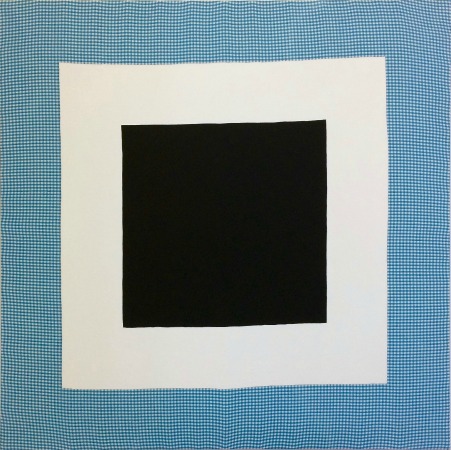 Carré Noir sur Gingham Bleu
, 2014
Acrylic on canvas
43,3 x 43,3 in. / 110 x 110 cm
Discover the artwork