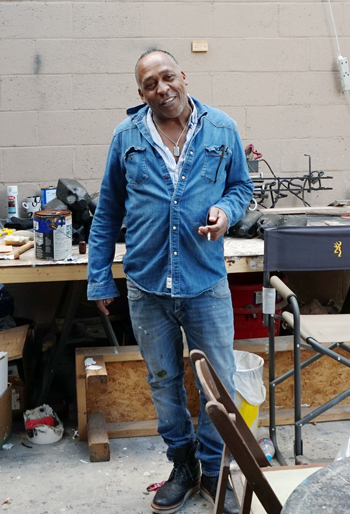 Courtesy Katherine McMahon
Henry TAYLOR
Born in 1958, lives and works in Los Angeles
Henry Taylor became an artist lately, in the 1990s, on the advice of James Jarvaise, leader of the Californian abstract scene met at Oxnard, who recommended him to the California Institute of the Arts, while he was working as a psychiatric technician in a psychiatric hospital. It was here that Taylor developed his guiding sense of human connection while creating portraits of his patients.
Taylor's choice of portrait painterly subject—from memory, archival materials, to the live sitter—is firmly dependent upon his empathy towards the person. The intensity capture a feeling before it flees. Taylor's subjects, which span the breadth of the human condition range from mainly members of the black community but not limited to, to symbolic objects representative of historical struggle; each work is a visual biography and permanent record of a person or people's history.
One of the masters of African-American persons portraiture with Kerry James Marshall, Henry Taylor has been the subject of numerous exhibitions in the United States and abroad, and his work appears in prominent public collections including the Bronx Museum of the Arts, NY, the Carnegie Museum of Art, Pittsburg PA, the Fondation Louis Vuitton, Paris, the Bourse de Commerce – Pinault Collection, Paris, the Hammer Museum, LA, the Institute of Contemporary Art, Boston, the LACMA, LA, the Metropolitan Museum of Art, NY, MOCA LA, the Museum of Fine Art, Houston, the MoMA NY, the Nasher Museum of Art at Duke University, Durham NC, the Pérez Art Museum, Miami, SF MoMA, San Francisco, the Studio Museum in Harlem, NY, and the Whitney Museum of American Art, NY.
Hauser & Wirth (Zurich, London, New York, Los Angeles, Hong Kong)
Artwork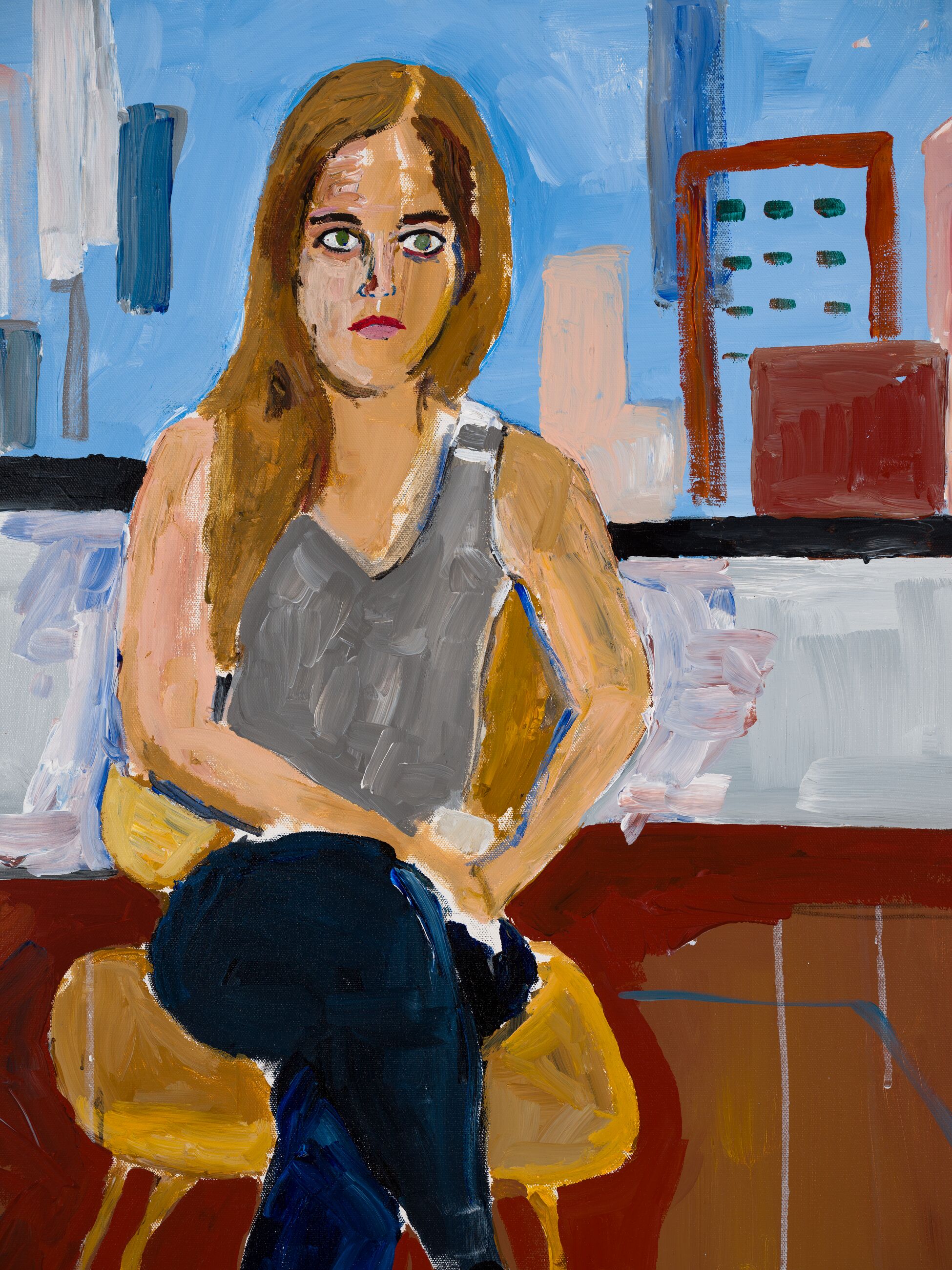 Nathalie Zwimpfer and my epiphany as I realized I felt Guston's presence
, 2019
Acrylic on canvas
40 x 30 in. / 101.6 x 76.2 cm
Discover the artwork