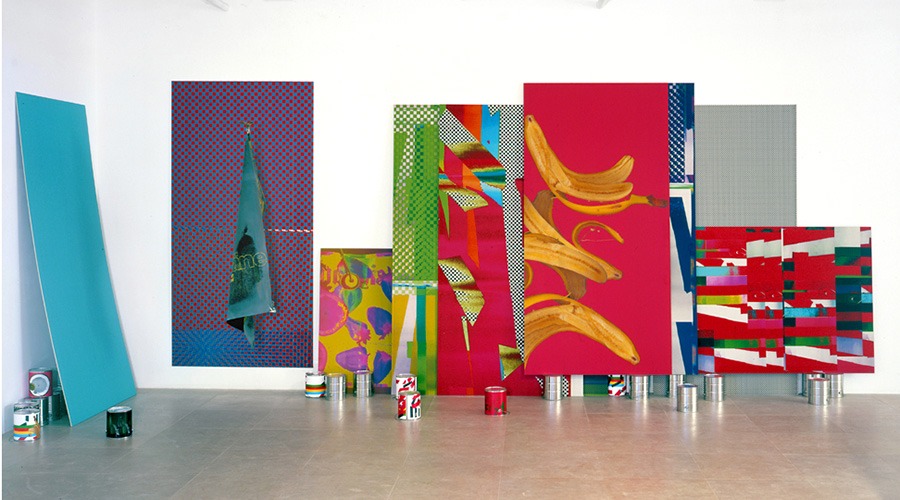 GUYTON / WALKER, lives and works in New York.
Wade GUYTON is born in 1972
Kelley WALKER is born in 1969
In their individual practice, both Wade Guyton and Kelley Walker make use of found signs and images taken from the internet, which they transfer to canvas or wood panels as ink-jet or screen prints, treating them as paintings. In their "Guyton\Walker" duo, they use motifs and images from high and low culture transferred through a digital printer. But from this, the duo often develops paintings, objects, and installations that play with an impression of abundance, chaos, incompletion. Images and forms migrate and mutate. A painting may become a can, a sheet of printed drywall, or a table. And the table may become a mattress or even a painting again. Their work raises questions about authorship, originality, authenticity, and duplication through the use of the computer.
Recent Guyton / Walker solo exhibitions include those held at the Kunsthaus Bregenz, Austria (2013), Baltimore Museum of Art, (2010), and the Museo d'Arte Moderna di Bologna (2008). The duo's work is held in the collections of the Albright-Knox Art Gallery (Buffalo), Astrup-Fearnley Museum of Modern Art (Oslo), Baltimore Museum of Art, Centre Pompidou (Paris), and the MoMA (New York).
Artwork