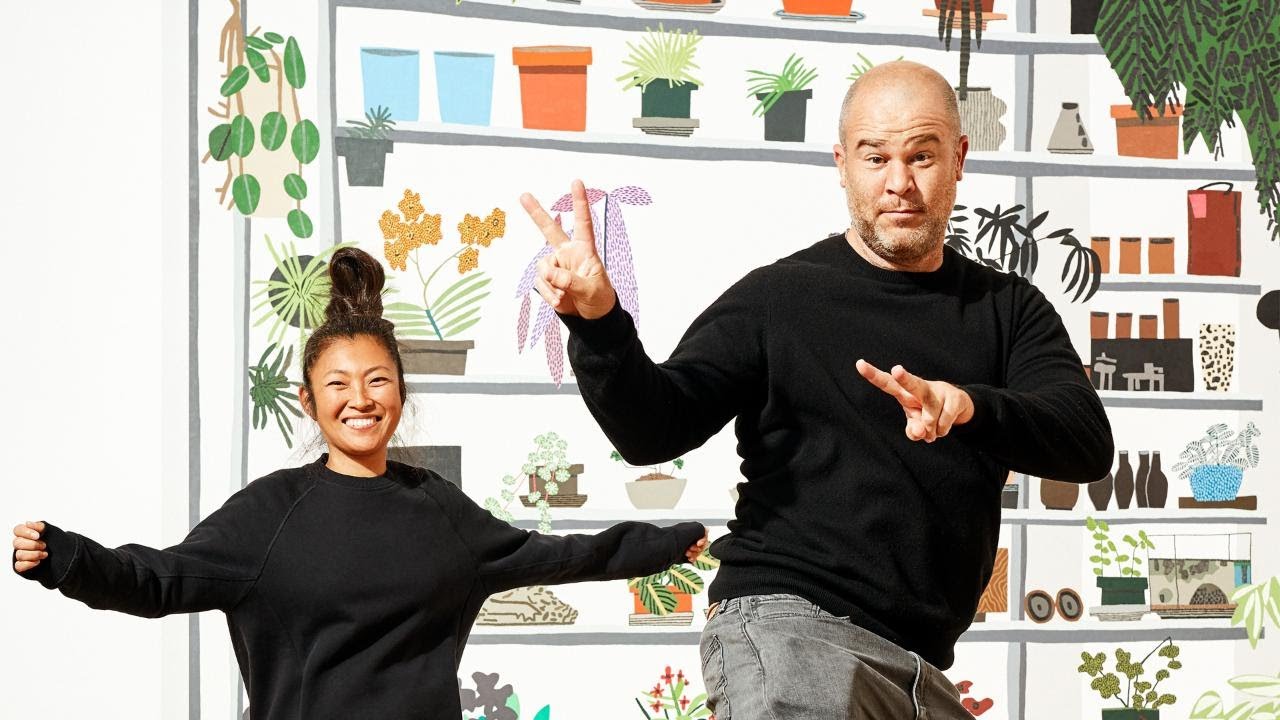 Courtesy Sotheby's
Jonas WOOD
Born in 1977, he lives and works in Los Angeles.
In his boldly colored, graphic works—including paintings, drawings, and prints—Jonas Wood combines art historical references (Matisse, Hockney) with images of the landscapes, still life, interiors, people and sport scenes that comprise the fabric of his life. Ceramic vessels, potted plants and clipping plants figure prominently in his work. Translating the three-dimensional world around him into flat color and distorted line, he confounds expectations of scale and vantage point.
Solo exhibitions include Dallas Museum of art (2019), Museum Voorlinden , Wasenaar (2017), MOCA LA (2016), NY High Line Art (2014), NY Lever House Art Collection (2014), Hammer Projects (2010). Collections include the MET, MoMA, Guggenheim and Withney museums (NY), the Broad, Hammer museum, LACMA, MOCA (Los Angeles) and the MOCA (Chicago), and Centre Pompidou (Paris, Fundacion Jumex (Mexico).
David Kordansky gallery (Los Angeles)
Artwork