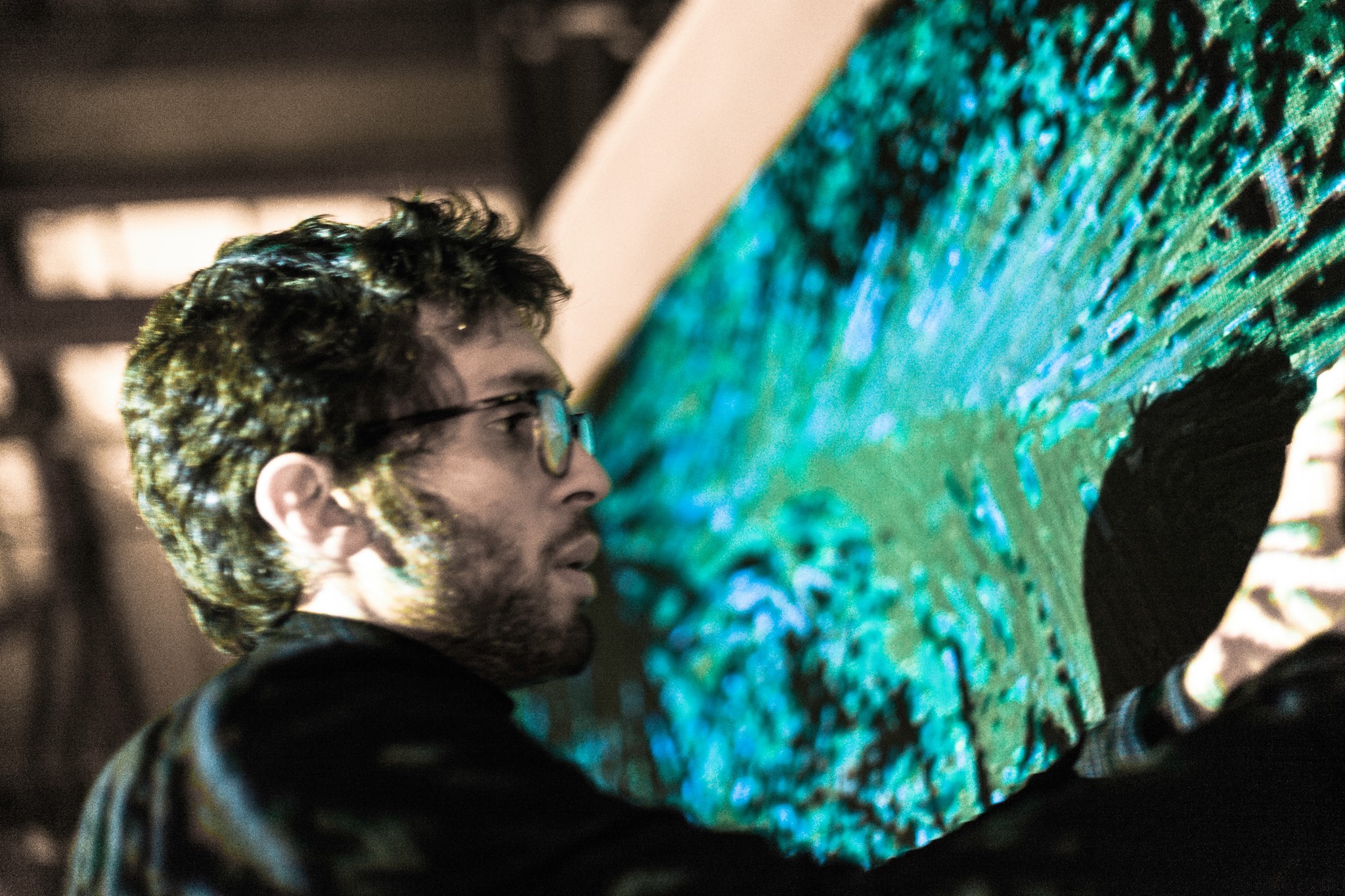 Courtesy Marin Germain
Alexandre LENOIR
Born in 1992, he lives and works in Paris & Casablanca (Morocco).
Alexandre Lenoir works from photographs he himself takes, often of landscapes, and always the memory of a powerful moment, be it happy or unhappy.
After back-projecting the photo on a canvas, each part of the image is treated through the application of strips covering sections of the image. The artist paints directly on these strips, as one would do with a stencil, adding as many layers as he feels are appropriate. Some sections may be painted without these strips (the skies), others may be left as partially blank reserves (human beings).
This patient back-and-forth method, although controlled, leaves things up to chance and lets the painting decide. "The painting makes itself," Lenoir says. The painting is only revealed, in the material but also in its mystical sense, at the end, when Lenoir removes these "blocking" strips. In the "trembling of time" that accompanies this complex process, the photographic snapshot, which was the base of the painting, disappears, and we search in vain for the exact image hidden within the work. All that remains is emotion.
Alexandre Lenoir graduated from the École Nationale Supérieure des Beaux-Arts de Paris in 2016.
Artworks