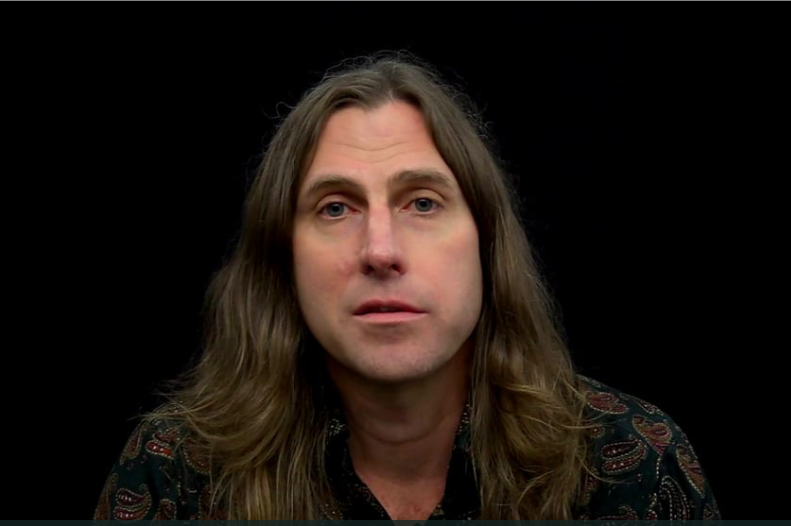 Courtesy Artforum
Pieter SCHOOLWERTH
Born in 1970, he lives and works in New York.
Pieter Schoolwerth attempts to reverse the digital image processing trend by producing a series of 'in the last instance' paintings, in which the stuff of paint itself reappears at the very end only of a complex, multi-media effort to produce a figurative tableau. At the end, painting get the last word. In his paintings, figures overlap with one another and with their shadows, simultaneously,  in such way that the unity of the real original scene is so scattered in multi layers that it can't be represented completely. His work expresses our scattered attention to reality in the era of digital multi screens.
Since receiving his BFA from the California Institute of the Arts in 1994, he has exhibited internationally with notable solo shows at Thread Waxing Space, Greene Naftali, American Fine Arts Co., Elizabeth Dee Gallery, and Miguel Abreu Gallery, New York, Capitain Petzel, Berlin and Nathalie Obadia, Paris . His work has been included in group exhibitions at The Museum of Modern Art, New York, Centre Pompidou, Paris, the ICA, Boston,  and is in the permanent collection of the San Francisco MoMA, the Denver Art Museum, and the Phoenix Art Musuem.  
From 2003 to 2013, Schoolwerth ran Wierd Records and the Wierd Party at Home Sweet Home on the LES of NYC.
Artwork