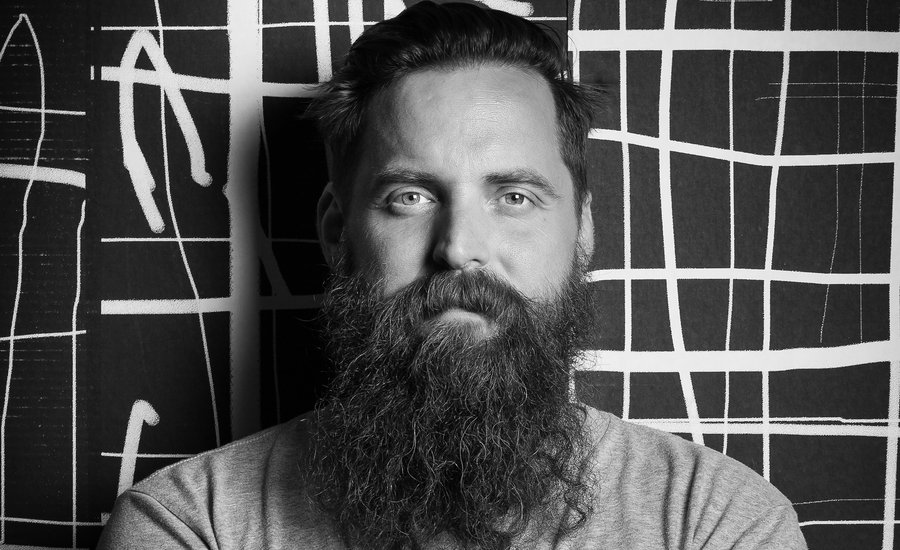 Aaron CURRY
Born in 1972, he lives and works in Los Angeles.
Aaron Curry's work fuses a variety of sources from Modernism art (Calder, Miro) to African, Oceanic & Pre-Columbian art, together with urban art from L.A. culture (graffiti, road signage, fluo colors, digital). As a result, his totemic paintings-sculptures defines a mashed up original new form that escapes from those initial references and blur the boundaries by connecting imaginations and worlds, gradually achieving the transformation of one image into an other. He regards his expressive sculptures as paintings, composing them out of an assortment of flat, whimsically cut pieces of plywood, cardboard, or aluminum.
His exuberantly colored and expressive art blurs boundaries—between abstraction and figuration, painting and sculpture, flatness and dimensionality, formalism and conceptualism—demonstrating the richness of the middle ground between opposites.
A graduate from the school of the Art Institute of Chicago and Pasadena College of Art, Aaron Curry's work were subject of recent solo exhibitions at the Bass Museum of Art, Miami, (2018) and STPI Singapore (2018), at deCordova Sculpture Park & Museum, Lincoln, MA (2017),at the Rubell Family Collection, Miami (2014); CAPC, Bordeaux, France (2014); Lincoln Center for the Performing Arts, New York (2013). Curry's recent and notable group exhibitions include Moca Chicago (2018, 2015), De la Cruz Collection, Miami (2015-2018), Lacma (2014), Ullens UCCA, Beijing (2014) among others. His work is featured in public collections worldwide, including the MoMA, NY, Museum of Contemporary Art, Los Angeles; the Museum of Contemporary Art, Chicago; and the Yuz Foundation, Shanghai.
Almine Rech (Paris, Londres, New York)
Michael Werner (Berlin, Londres, New York)
Artwork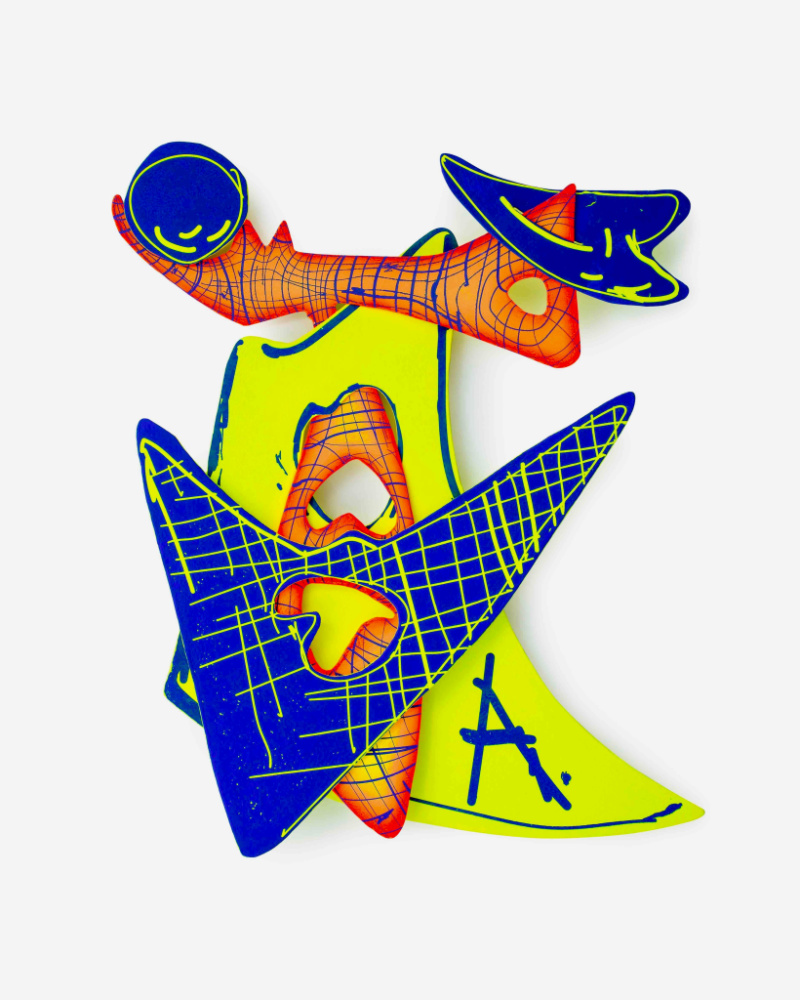 Grid-Trip 4
, 2018
Screen print on Dibond wrapped with handmade STPI mixed cotton and abaca paper, gambit paper
46,5 x 44,1 x 3,5 in. / 118 x 112 x 9 cm
Discover the artwork