The exhibitions of our contemporary art collection or of the Jean-François Prat prize are on display at the Foundation's building: 53 quai d'Orsay in Paris on a yearly basis. Each new presentation is open to the public via free guided tours. Tours can be booked on this website:
please see the schedule below to book a free tour.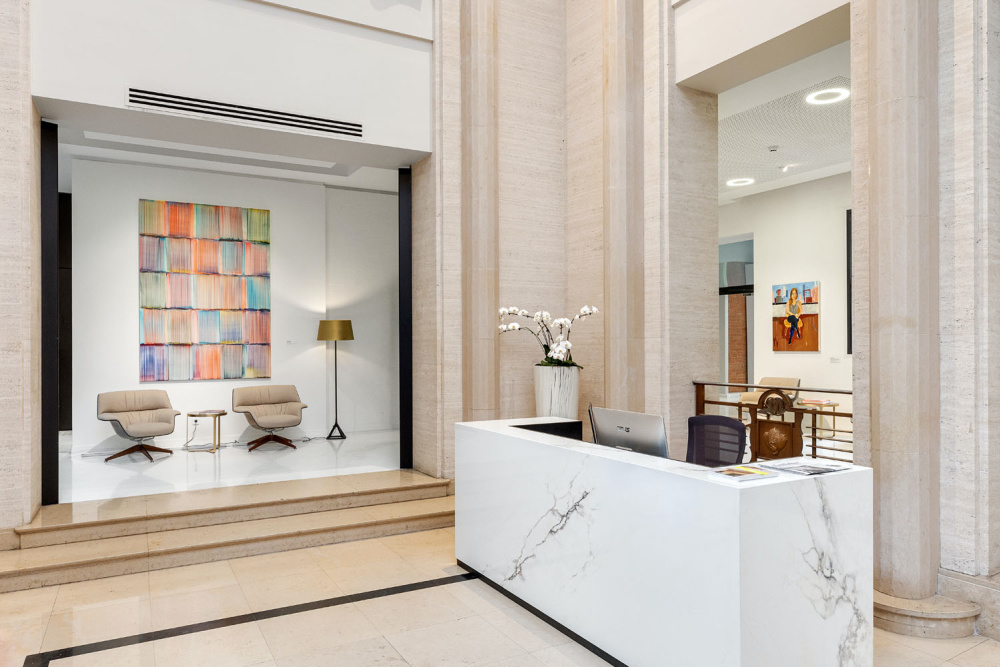 53 QUAI D'ORSAY 75007 PARIS
Located on the left bank (south) of the Seine river,
between the Invalides bridge (« Pont des Invalides ») and the Alma bridge («Pont de l'Alma ») .
Subway (« Metro »): Invalides station (Lignes 8 et 13), Champs Elysées Clémenceau station (Lines 1 et 13), Alma Marceau station (Lines 9)
Bus : arrêt Pont des Invalides stop (Lines 28, 63, 83, 93), Jean Nicot – Eglise américaine stop (Lines 63), Palais de la découverte stop (Lines 72), Invalides La Tour Maubourg stop (Line 69)
RER Express train : station Invalides or Pont de l'Alma (RER C)
Car Parking :  Q Park 45 quai d'Orsay (Bvd La Tour Maubourg / Quai d'Orsay)
Autolib station  : 10, rue Jean Nicot 75007 Paris or 20, rue Cognacq Jay 75007 Paris
Vélib station (bicycle) :