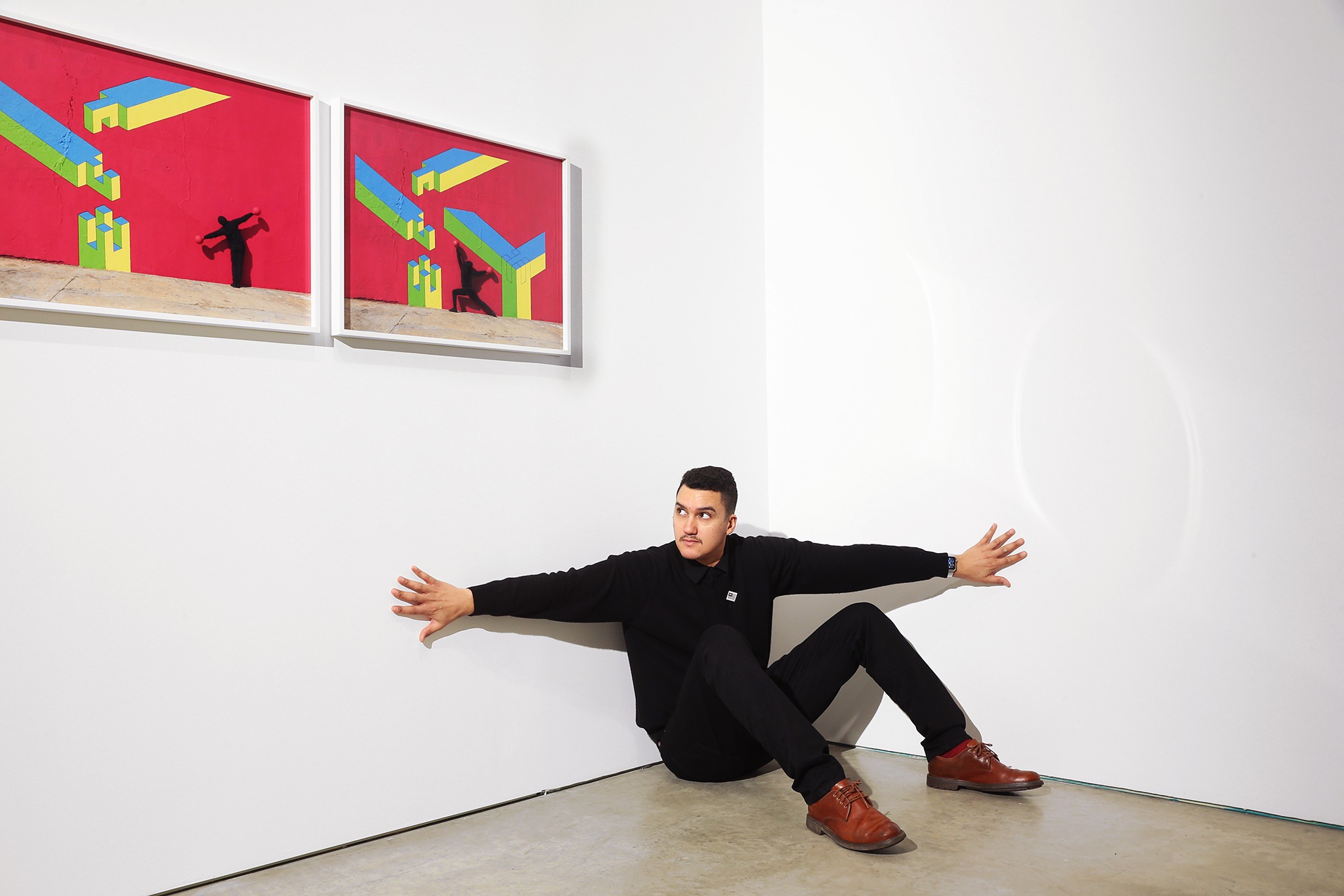 Robin RHODE
Born in 1976, he lives and works in Berlin and Johannesburg.
Working primarily in the streets of Johannesburg, South African artist Robin Rhode uses walls and sidewalks as the stage for his exuberant narrative interventions and performances. Captured in serial photographs and stop-motion videos, Rhode's work explores urban youth culture, socioeconomic inequality, and outgrowths of post-colonialism. By creating absurd, impossible situations, like drawing a bicycle on a wall and attempting to ride it, Rhode references slapstick comedy and minstrel shows, expressing the struggle for equality and dignity with poignancy, humor, and poeticism.
Robin Rhode has become the most high-profile South African artist of his generation. He was part of the seminal Walker Art Center exhibition When Latitudes Become Forms (2004). He was the youngest artist in the Venice Biennale (2005). Solo exhibitions include those held at the SMAK in Gent (2015), Kunstmuseum Luzern (2014), Hayward Gallery in London (2008), and the Haus der Kunst in Munich (2013). Rhode's work can be found in numerous public and private collections, including the Castello di Rivoli (Turin), Centre Pompidou, Musée d'Art Moderne de la Ville de Paris, Fondation Louis Vuitton (Paris), MoMA, Guggenheim, and Studio Harlem (New York, Hirshhorn Museum (Washington, DC), and the Walker Art Center, Minneapolis.
Stevenson gallery (Johannesburg & Cape town)
Artwork