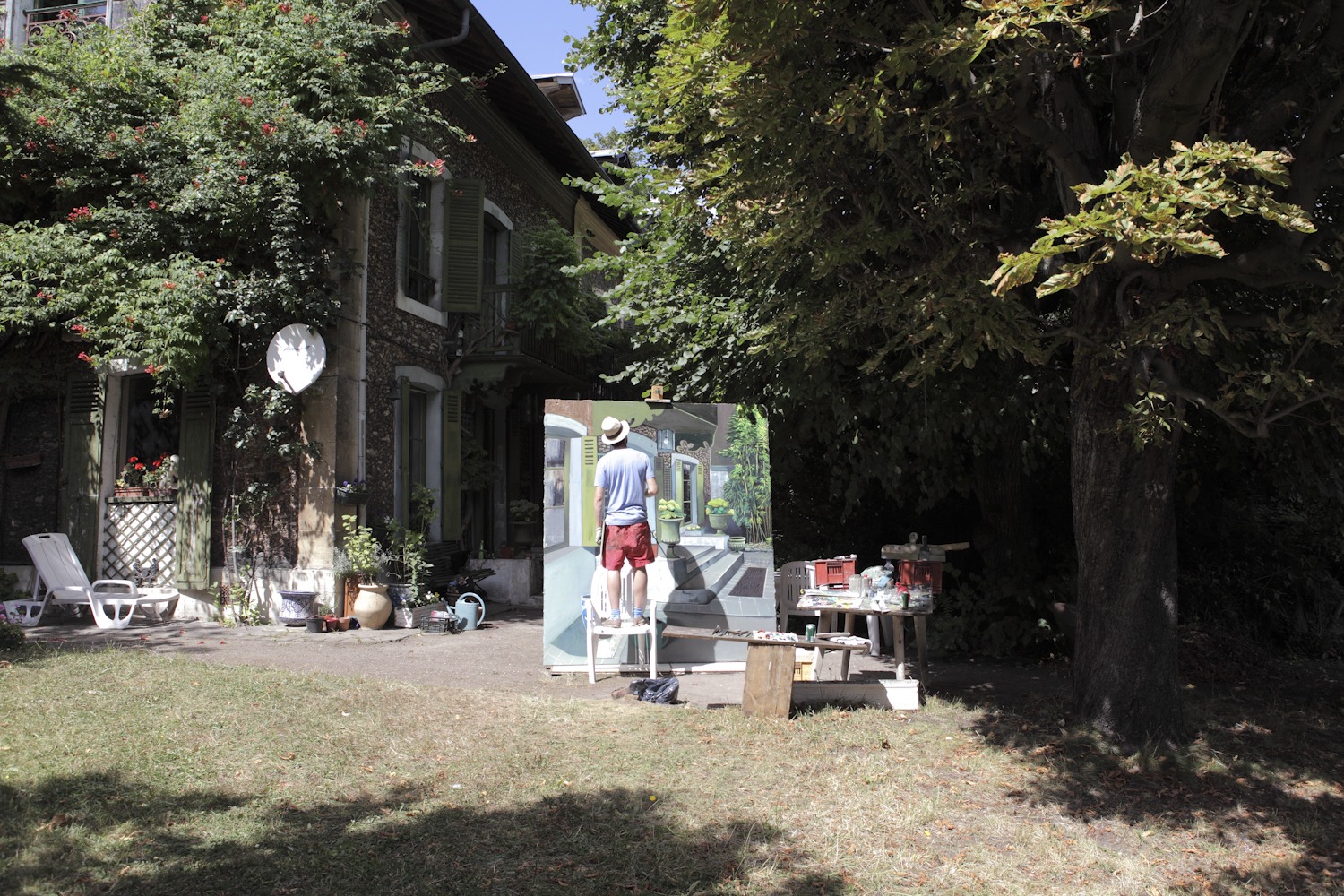 Mathieu CHERKIT
Born in 1982, he lives and works in Saint-Cloud (France).
Mathieu Cherkit's work disregards the subject by focusing exclusively on his family's house in Saint-Cloud to better examine notions of representation, distortion, and color in painting. He draws his inspiration from his family home, as did Matisse and Van Gogh – with the latter's bedroom in Arles – to create interior scenes. This resembles Sam Szafran's obsession with the staircase, which he has tirelessly depicted in his work. Cherkit transforms the perspective, in this way managing to reveal a disturbing world.
Mathieu Cherkit graduated from the École Supérieure des Beaux Arts de Nantes Métropole and completed his studies at Hochshule für Grafik und Buchkunst in Leipzig (Germany). Revealed to the wider public at the Salon de Montrouge (2010), Mathieu Cherkit's works have since been exhibited in France at the Palaisde Tokyo (Paris) and the Musée d'Art et d'Histoire de Saint-Cloud (Musée des Avelines), and are part of the collections of the Fond National d'Art Contemporain (FNAC), Fondation Salomon and the Fondation Colas (France).
He was shortlisted for the second edition of the Jean-Francois Prat Prize (2013) and the Sciences-Po Prize for Contemporary Art (2010).
Artwork