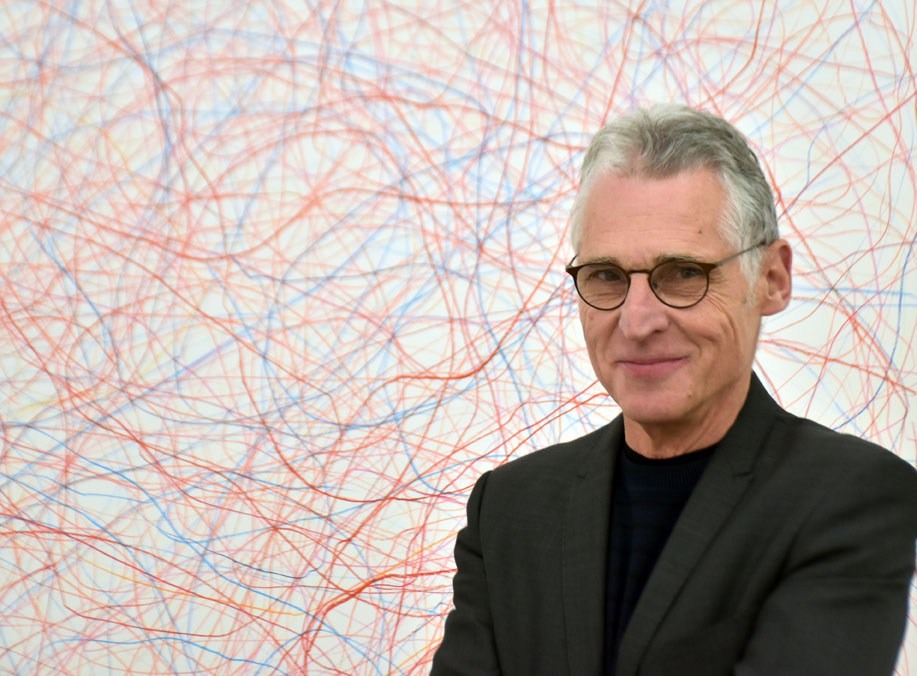 Courtesy Véronique Bindinger
Gilgian GELZER
Born in 1951, he lives and works in Paris.
Gilgian Gelzer is engaged in the simultaneous exploration of three media: drawing, painting, and photography. These explorations produce – and are produced by – an asynchronous experience of duration. Through an approach that is both active and contemplative, his work questions the definition of space and the way a form unfolds within it. Language, translation, idiom, awkwardness, failure, instability, arrhythmia, barbarism, etc. are all reflected in his fundamentally hybrid work, as though implicated in the expression of an abstract unconscious mapping its collective reach.
His work is regularly exhibited in solo and group shows, and is part of the collections of public museums, including the Centre Pompidou (Paris), FRAC of Auvergne, Brittany, Ile de France, Pays de Loire, Musée d'Art et d'Histoire (Geneva), Fogg Art Museum (Cambridge, USA), and the Pollock Gallery (Dallas).
Artwork